HeatGen Self-Heating Technology
Patented technology that heats beverages simply, safely and efficiently in off-the shelf aluminum packaging using a solid-state thermal reaction.
Our unique heater is formulated to deliver reliability and a controlled heat transfer to maximize the increase in beverage temperature. The compact heater is integrated into the center of a standard aluminum beverage can and weighs just 3 ounces, allowing for a highly-efficient 10:1 beverage-to-heater ratio.
HeatGen's heater maximizes stability and reliability by using a solid-state chemical reaction. Once activated, these materials quickly distribute heat into the beverage in a controlled manner and return to an inert state.
Safety is our first priority. Our materials are food-safe, before and after use, and are well isolated from the beverage inside the can.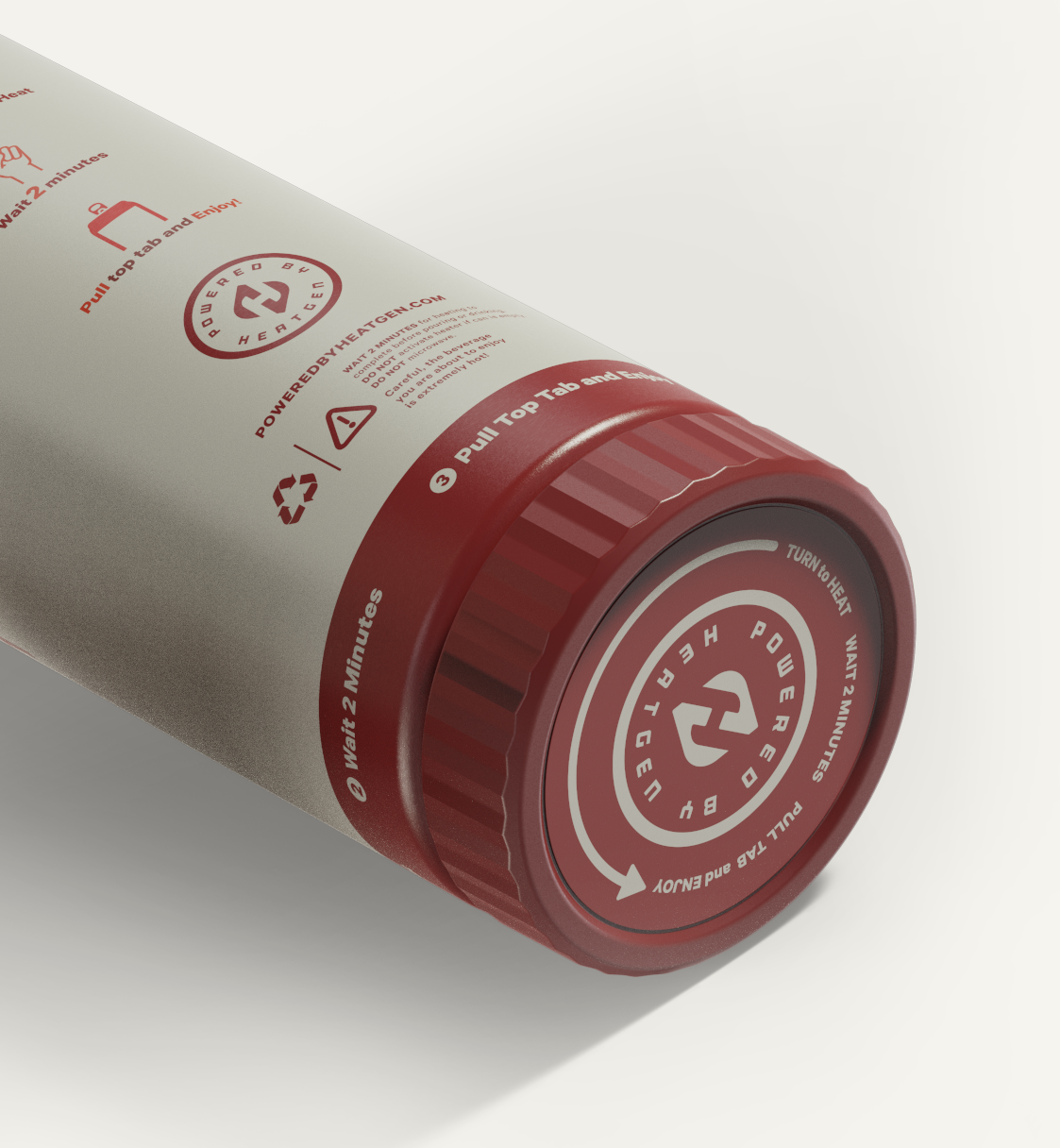 The HeatGen heater has been designed and tested to follow the guidelines established by the Consumer Products Safety Commission and are DOT approved.
The entire HeatGen package is composed of environmentally-safe materials, which are recyclable before and after activation.

How HeatGen Compares
HeatGen's approach to self-heating is unlike any other. Past technology involved mixing quicklime or other chemicals with water. Instead, with HeatGen's highly-efficient solid-state heater system, consumers will enjoy a larger serving size of product in a lighter, fully-recyclable package